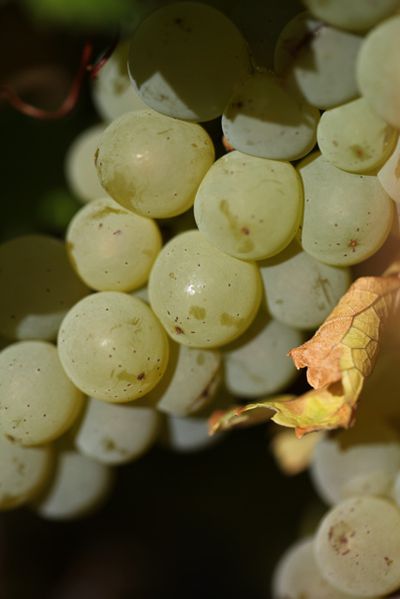 2012 in Sancerre: Sauvignon Blanc
(The third of the 2012 Loire vintage reports posted on Les 5 du Vin on 9th October.)
Although much of the Chenin and Cabernet Franc remains to be picked the broad pattern of the 2012 vintage is becoming clearer. Despite the result of the presidential election in May this is a Sarkozy rather than a Hollande vintage: those who already have plenty – will have more; and those who have little – will get less.
By cruel irony it is parts of Muscadet with all of its problems that has been most affected by the adverse conditions of 2012 with some very low yields – some parcels at only 7 or 8 hl/ha. Similarly some parts, although not all, of eastern Touraine has seen some very low yields. In contrast the outlook in Sancerre and Pouilly-Fumé is relatively rosy with the Sauvignon Blanc yielding between 40-50 hl/ha, while the Pinot Noir is around 30 hl/ha. 2012 will not be a year when wealth is redistributed here.
As elsewhere in the Loire the grapes in Sancerre and Pouilly are very healthy. You have to search really hard for any sign of rot. The degrees for the Sauvignon seem mainly between 12.5 and 13.5 potential alcohol with acidity between 5 and 5.5 g/l. Certainly all the juice that I have tasted has been very pure and with good concentration.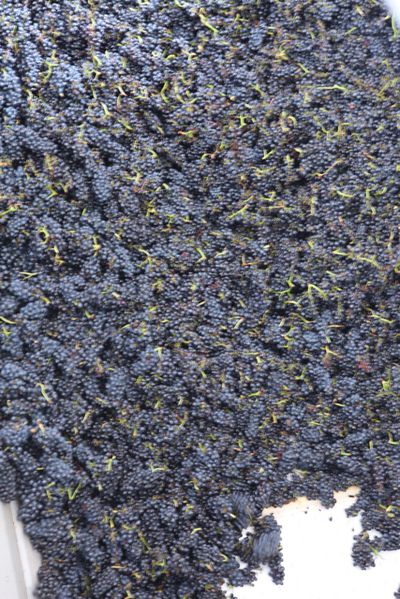 Pinot Noir@Domaine Fouassier, Sancerre
There has been quite a considerable gap between when picking started. Some, like François Crochet, Alphonse Mellot, Benjamin Dagueneau and Château de Tracy have been picking for two weeks now or more and will have virtually finished by the time this report is posted. Others like Henri Bourgeois and most of the producers in Pouilly only started last Monday. The Vacherons have been picking their Sauvignon Blanc for ten days now or so while waiting for their Pinot Noir to ripen to their satisfaction.
The Sancerrois' capacity to invest in new equipment is clear with an impressive new chai at Vincent Pinard and new equipment at Henri Bourgeois for destemming and eliminating any defective grapes.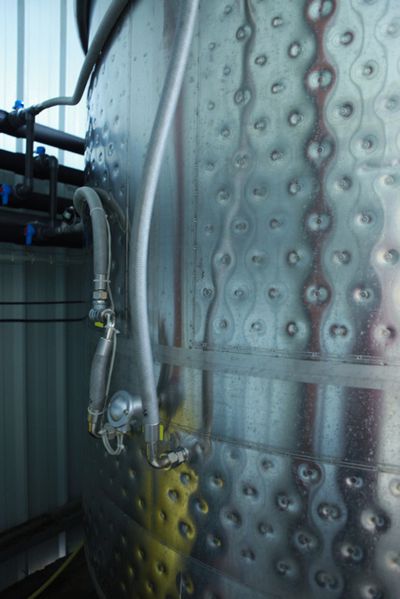 Vincent Pinard: vat with dual heating system eg the châpeau can be heated while the must is cooled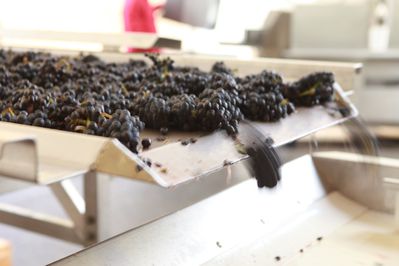 Henri Bourgeois: double sorting table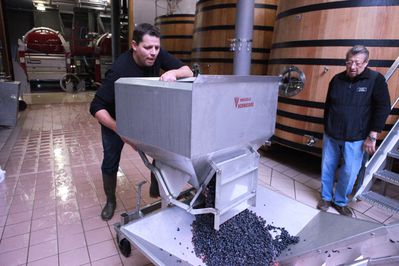 Some grapes go through another check before being loaded into the vat
Jean-Marie Bourgeois watches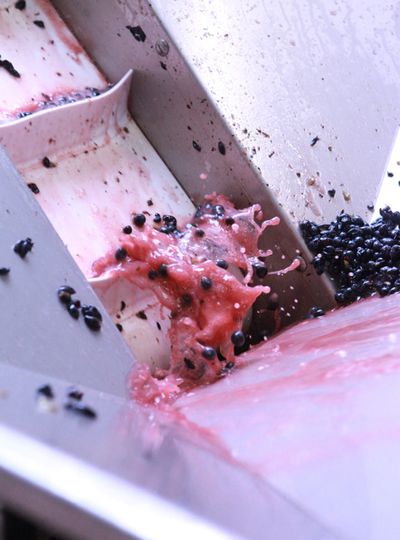 Going up... (above and below)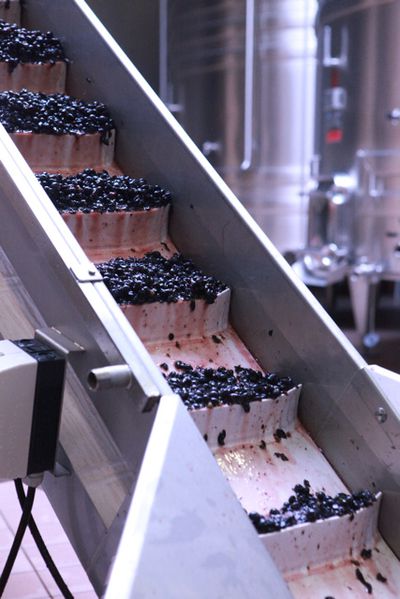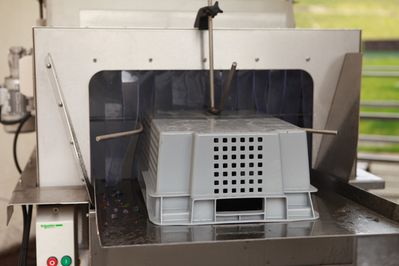 W
Washing the picking boxes ready to go back to the pickers
The weather is now decidedly unsettled with rain last Saturday afternoon and evening and more forecast for this coming week. We will have to see how the Cabernet Franc and Chenin Blanc holds up.